The Littleton Education Fund is…
…a community based, independent, tax-exempt organization that provides financial support to the Littleton public schools by providing grant funds, independent of the school budget, to finance enriching school programs. The fund is not a substitute for taxpayer dollars. Rather, these grants pick up where the town budget may leave off. Teachers, student groups, or town residents may apply for a grant providing that their idea would promote creativity and enthusiasm or enhance learning in the classroom.
Semi-annually, the LEF will choose the best of these imaginative ideas and fund them. By contributing to the LEF, you help to provide the modest support that can make a significant difference in the quality of education we provide for our young people.
Thank you to all the individual donors to LEF this year, and a special thanks to Middlesex Saving Bank for their extraordinary support!
In more than thirty years of awarding grants, over $400,000 has been awarded by the LEF to support enrichment activities within the Littleton Schools.
Our tax ID number is 04-3167318.
Who We Are:
President: Kimberly Harriman
Vice President: Laura Eriksson
Clerk: Meera Gill
Treasurer: Parul Tyagi
Asst. Treasurer: Pam Sawyer
Development: Bridget Collins, Meera Gill, Tara Meyers
Marketing/PR: Laura Eriksson, Sarah Rambacher
Grants Awarded:
For details on individual grants, click Grant Details below.
From Inception: $400,599
2022-2023: $23,743
2021-2022: $14,851
2020-2021: $9,697
2019-2020: $11,678
2018-2019: $25,088
2017-2018: $15,154
2016-2017: $13,340
​2015-2016: $9,287
2014-2015: $11,881
2013-2014: $13,251
2012-2013: $11,245
2011-2012: $12,729
2010-2011: $12,969
2009-2010: $11,948
2008-2009: $12,186
---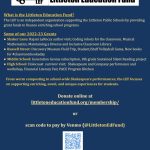 September 6, 2023
The Littleton Education Fund (LEF) financially supports the Littleton Public Schools by providing grant funds, independent of the school budget, … Read more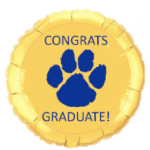 April 25, 2023
Celebrate Littleton's 2023 graduates by sending a Mylar balloon to a graduating senior. For $10, Littleton Education Fund will deliver … Read more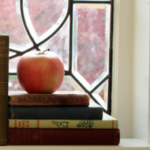 March 26, 2023
Visit the Support Us page to donate and support enriching opportunities for our students! The Littleton Education Fund financially supports … Read more
---