Have you ever wondered what a STAR Award looks like?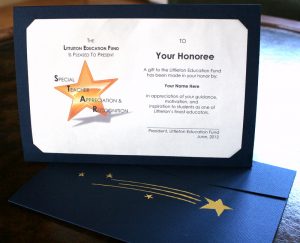 The Littleton Education Fund is a community-based, tax-exempt, independent organization that awards grant funds, independent of the school budget, to finance enriching school programs in the Littleton Public School system. LEF relies largely on contributions from parents and other community members for its funding.
Send a STAR Award to a favorite educator!
Show your appreciation by making a donation to the LEF in the name of a favorite teacher, principal, or other educator. The LEF will deliver a customized certificate in a folder to them before the end of the school year. Complete this order form by May 31, 2021; or watch for it in the principal's newsletters.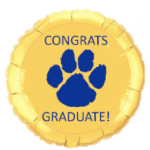 And…stay tuned for senior balloon details coming soon!
---
New! Support the Littleton Education Fund by shopping at Amazon.com. Amazon's Smile Program will donate 0.5% of your purchases to the LEF. Just click here and search for the Littleton Education Fund! Thank you!
To become a member, please see our Membership page.