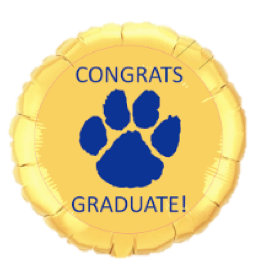 The deadline has passed to order balloons for 2023. Please contact us if you have any questions!
Let's celebrate our 2023 graduates. Send a Mylar balloon to a graduating senior.
For $10 per balloon, LEF will deliver the balloon(s), along with your message, and tie it to the graduate's mail post (or other suitable location if there is no mailbox) on June 1st, the day before graduation.
Order using the form below (repeat for additional graduates) or mail the LEF Graduation Balloon order form with your check.
Thank you for contributing to the Littleton Education Fund. Your support in enhancing Littleton students' education is greatly appreciated.
Contact us if you have any questions
Ordering is closed for 2023. Check back later for 2024 Graduation Balloon Ordering