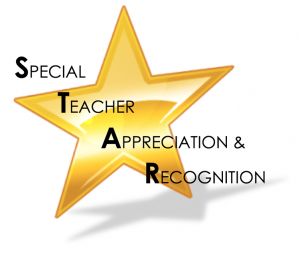 It's Time to Order Littleton Education Fund STAR Awards!
The Littleton Education Fund (LEF) is once again preparing to send STAR Awards to Favorite Educators. Show your appreciation by making a donation to LEF in the name of a favorite teacher, principal, or other educator. LEF will deliver a customized certificate in a folder to each recipient before the end of the school year. "STAR Awards are a long-standing tradition. The donations go toward future grant requests and the teachers are grateful for the acknowledgement," said LEF board member Sharon Tully.
Order forms have been sent in the principal newsletters recently or you may use this link:
Please complete orders by May 23, 2018.
Thank You!